This is an archived article and the information in the article may be outdated. Please look at the time stamp on the story to see when it was last updated.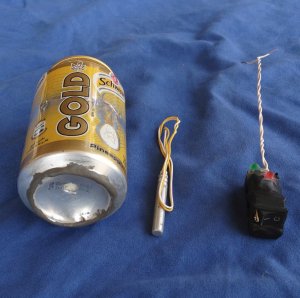 ST. PETERSBURG, Russia (CNN)–
A new issue of ISIS' online magazine Dabiq contains what it claims is a picture of the bomb that brought down a Russian passenger jet over Egypt's Sinai Peninsula last month.
The picture shows a soft drink can, a wire and what appears to be a switch.
Metrojet Flight 9268 crashed on October 31 after departing from the Egyptian resort of Sharm el-Sheikh for the Russian city of St. Petersburg, killing all 224 people on board.
On Tuesday, the head of the Russian Federal Security Service said the plane was downed by a bomb estimated to contain 1 kilogram (2.2 pounds) of explosives.
The Russian government is offering a $50 million reward for information about those who brought it down.