This is an archived article and the information in the article may be outdated. Please look at the time stamp on the story to see when it was last updated.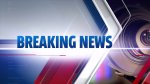 LIVE UPDATES: Police deploy tear gas on Ferguson protesters
CNN—
Michael Brown was shot at least six times, including twice in the head, according to the preliminary results of a private autopsy — as reported by the New York Times. The independent autopsy was conducted by high-profile pathologist Michael Baden at the request of the Brown family. CNN has independently reached out to Baden to obtain a copy.
The-CNN-Wire
™ & © 2014 Cable News Network, Inc., a Time Warner Company. All rights reserved.