This is an archived article and the information in the article may be outdated. Please look at the time stamp on the story to see when it was last updated.
PUTNAM CO, TN – World famous rapper Nelly, also known as Cornell Haynes, 40, has been charged with felony drug possession after his bus was stopped for not having the correct stickers in Tennessee.
The Tennessee Highway Patrol says troopers noticed the smell of marijuana when they stopped the bus on Saturday morning.  They found a plastic bag containing methamphetamine, marijuana and drug paraphernalia.  Several handguns were also found.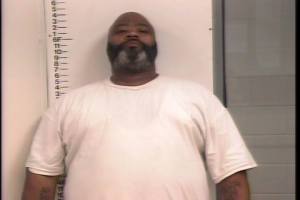 Brian Jones, 44, is a convicted felon and was in possession of a handgun. He was charged accordingly. Four others on the bus were not charged.
The bus was believed to be traveling St. Louis, Nelly's hometown. The rapper and Jones were taken to the Putnam County Jail.
This is the release from the Tennessee Highway Patrol:
A Tennessee state trooper arrested internationally known hip-hop artist "Nelly" on felony drug charges in Putnam County on Saturday morning. Nelly, whose real name is Cornell Haynes, was charged with felony possession of drugs, simple possession of marijuana and possession of drug paraphernalia.
At approximately 9:20 a.m. on Saturday, Trooper Michael Loftis stopped a Prevost motor coach bus on Interstate 40 near the 275 mile marker for failure to display a U.S. Department of Transportation (DOT) and International Fuel Tax Association (IFTA) sticker on the vehicle. The investigating trooper planned to conduct an inspection on the bus when he noticed an odor of marijuana emitting from the vehicle.
Trooper Loftis, assisted by THP Sgt. Donald Jennings, then conducted a probable cause search of the bus. The troopers discovered in the sleeper area a plastic bag that contained five colored crystal-type rocks that tested positive for methamphetamine, as well as a small amount of marijuana and other drug paraphernalia.
Further investigation revealed approximately 100 small Ziploc bags that are commonly associated with the sale of narcotics and numerous handguns, including a gold-plated 50-caliber Desert Eagle pistol, a 45-caliber Tarus pistol, and a 500 magnum Smith and Wesson.
The bus was occupied by six subjects, one of whom was identified as Brian Jones, 44, of St. Louis, Missouri. Mr. Jones, a convicted felon, was also in possession of a handgun and was charged accordingly. Nelly, 40, also of St. Louis, Missouri and Jones, who were traveling to St. Louis when the traffic stop occurred, were transported to the Putnam County Jail.
The weapons and drugs were seized in accordance with state law. Booking photos may be obtained from the Putnam County Sheriff's Office