This is an archived article and the information in the article may be outdated. Please look at the time stamp on the story to see when it was last updated.
NEW YORK CITY (CNN)-
A grand jury decided against an indictment Wednesday in the death of Eric Garner, an unarmed black man, who died after white police officer Daniel Pantaleo put him in a chokehold, according to two law enforcement officials.
Watch live coverage from our sister station, PIX11.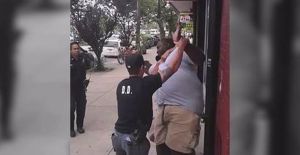 During his fatal police encounter, Garner raised both hands in the air and told the officers not to touch him. Seconds later, a video shows an officer behind him grab him in a chokehold and pull him to the sidewalk, rolling him onto his stomach.
"I can't breathe! I can't breathe!" Garner said repeatedly, his cries muffled into the pavement.
The cause of Garner's death was "compression of neck (chokehold), compression of chest and prone positioning during physical restraint by police," the medical examiner's office has said. The death was ruled a homicide.