This is an archived article and the information in the article may be outdated. Please look at the time stamp on the story to see when it was last updated.
LANCASTER COUNTY, Pa. (WPMT) — A disturbing story out of Bucks County, where the district attorney says a man is facing sex assault charges after 12 girls were found in a Feasterville home.
According to FOX40 sister station WPMT, police say the girls were found Thursday at 9 a.m. after a a complaint was filed from Children Youth Services. The girls ranged in age from 6 months to 18 years old, according to police.
Lee Kaplan, 51, of Bucks County admitted to police that he fathered a 3-year-old and a 6-month-old with a now 18-year-old girl that was allegedly "gifted" to him by her own parents.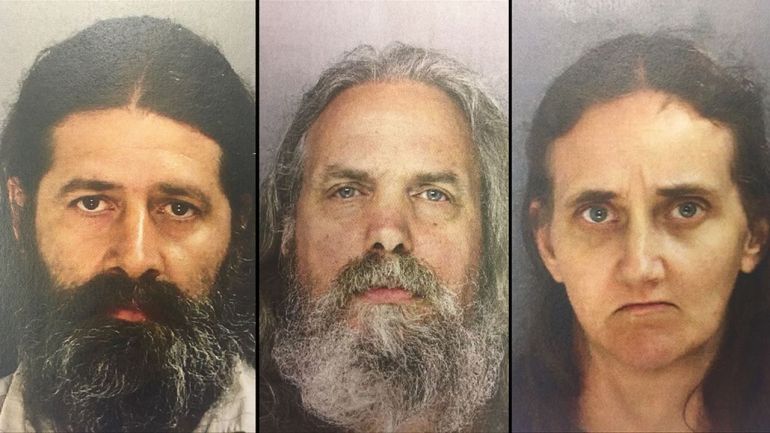 The girl's parents, Daniel and Savilla Stoltzfus from Quarryvlle, Lancaster County, told police they did "give" their daughter daughter to Kaplan after he researched the legality of it over the internet.
Daniel Stoltzfus stated that he knew that his daughter birthed two children with Kaplan, and was 14-years-old when she conceived. He said his daughter was gifted to Kaplan in thanks for helping his family out of financial ruin.
Savilla Stoltzfus stated that she knew that her daughter was having sexual intercourse with Kaplan and did not remove her from the home.
Authorities say Kaplan is charged with Statutory Sexual Assault, Aggravated Indecent Assault, Corruption of a Minor and Unlawful Endangerment.
Daniel Stoltzfus is facing charges of Conspiracy, Statutory Sexual Assault of a child 11 years or older and Endangering the Welfare of Children.
Savilla Stoltzfus is charged with Endangering the Welfare of Children
All three are being held on $1 million bail at Bucks County Jail.