This is an archived article and the information in the article may be outdated. Please look at the time stamp on the story to see when it was last updated.
ELKO, Nev. (AP) — An Elko, Nevada, police lieutenant says an air-ambulance flight that crashed after taking off from the Elko airport apparently had mechanical troubles.
Three crew members and a patient were killed in the Friday night crash in an employee parking lot of a mining company. Nobody on the ground was injured.
According to the Elko Daily Free Press, police Lt. Rich Genseal says the twin-engine plane of Reno-based American Medflight apparently "experienced mechanical problems."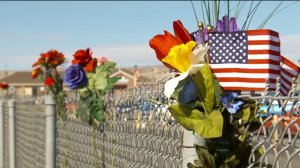 Genseal says the plane was climbing after taking off on a flight for Salt Lake City when it lost altitude and crashed.