This is an archived article and the information in the article may be outdated. Please look at the time stamp on the story to see when it was last updated.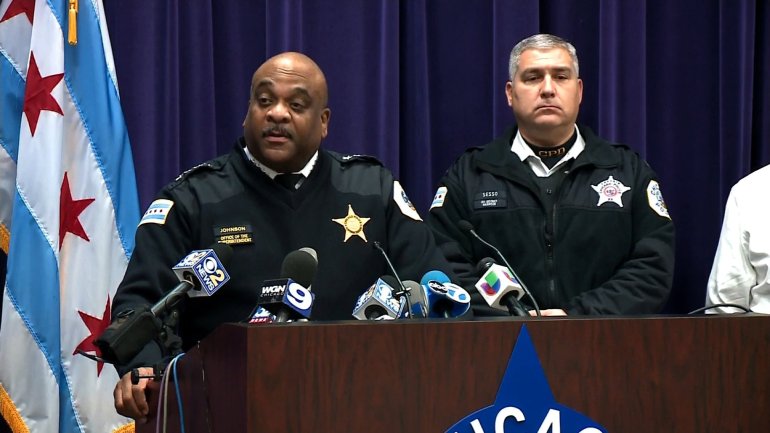 CHICAGO — No one disputes the horror of a special-needs teen getting beaten as another teen broadcasts the torture on Facebook Live.
But almost immediately after the video went viral, so did the claims that the Black Lives Matter Movement was to blame.
Chicago police say they see no connection between the suspects and the Black Lives Matter activist group, contrary to some reports on social media.
Yet in less than 24 hours, the hashtag #BLMKidnapping was mentioned more than 480,000 times on Twitter and became one of the top five Twitter trends across the country Thursday.
Paul Joseph Watson, editor at large of the website "Infowars," was among the first to tie the attack to Black Lives Matter, a social justice movement that protests violence and racism against African Americans. "Infowars" is known for promoting conspiracy theories, saying the 2012 Sandy Hook massacre was a government hoax and claiming the 9/11 attacks were orchestrated by the US government.
Charles Littles, however, was the first to start the #BLMKidnapping hashtag, which surfaced Wednesday evening.
The attackers in the video are black, and the victim is white. In the video, at least one attacker shouts, "*F*ck Donald Trump! F*ck white people!"
Authorities said they are investigating whether hate crime charges should be filed against the four 18-year-old suspects in custody.
So who's to blame?
Former Chicago police officer Dimitri Roberts said he believes "this is a hate crime," but rejected the notion that Black Lives Matter is responsible.
"This is hate. And hate doesn't have a color. So for folks to talk about this is somehow connected to Black Lives Matter is absolutely the wrong way to look at this," he said.
"Let's address why this happened. This happened because there was some ignorance, and there are some folks that want to sensationalize their message and become Facebook stars, alright? So let's not start promoting hashtags or be on one side of this issue when we have a real opportunity to unify behind this."
But many still rallied behind the #BLMKidnapping hashtag, including one person who said — with no evidence — that Black Lives Matter is more dangerous than the Ku Klux Klan.
"The effect of BLM activism is more REAL, pervasive & dangerous than KKK," said a Twitter user called Blondes4Trump. "Why isn't the media warning people?"
Neither the Black Lives Matter national organization nor its Chicago chapter responded to CNN's request for comment Thursday afternoon.
But Deray McKesson, a longtime Black Lives Matter supporter, said on Twitter that those linking the attack to the movement don't have their facts straight.
"It goes without saying that the actions being branded by the far-right as the "BLM Kidnapping" have nothing to do w/ the movement," he said.