This is an archived article and the information in the article may be outdated. Please look at the time stamp on the story to see when it was last updated.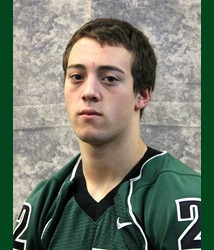 PORTLAND, Ore. (AP) — Portland State University says linebacker AJ Schlatter has died due to a complication from a minor throat surgery.
The school in downtown Portland, Oregon, announced on its website Monday that the 20-year-old from Canby died Sunday evening in his home.
Viking Head Coach Bruce Barnum says PSU lost "a diamond that will never be replaced."
Portland State says Schlatter, who just completed his redshirt freshman season, was a vital member of the Vikings football team. He started 10 games for the Vikings in 2015, making 62 tackles.
He was originally a walk-on at Portland State but later earned a full scholarship.
Schlatter's family has deep ties to Portland State. His father, Jim, was an assistant football coach in the 1980s. His mother, Terri Jo, played volleyball in the 1980s and was an assistant coach in the 1990s. His sister, Garyn, also played volleyball at PSU.