This is an archived article and the information in the article may be outdated. Please look at the time stamp on the story to see when it was last updated.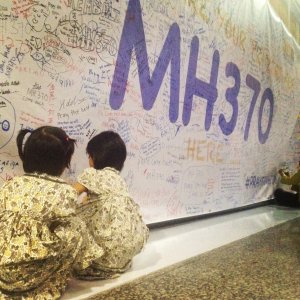 BEIJING, China (CNN)-
The crew of a Chinese plane searching for the missing Malaysia Airlines Flight 370 has spotted "suspicious objects" in the southern Indian Ocean, China's official news agency Xinhua reported Monday.
A reporter for the agency on board the plane said the search team saw "two relatively big floating objects with many white smaller ones scattered within a radius of several kilometers," Xinhua reported.
The Chinese plane has passed on the coordinates of the objects to Australian authorities, which are overseeing search efforts in the area, as well as to a Chinese icebreaker in the region, Xinhua said in its report.
The Australian Maritime Safety Authority said on Twitter that the reported objects are in the search area and that attempts will be made to relocate them.
The IL-76 plane is one of two Chinese military aircraft helping scour a remote area of the southern Indian Ocean on Monday for traces of the passenger jet, which disappeared more than two weeks ago over Southeast Asia.
Recent information from satellites identifying objects in the water that could be related to the plane has focused the search efforts on an area roughly 1,500 miles southwest of the Australian city of Perth.
Eight other aircraft — from Australia, the United States and Japan — are also tasked with combing the search area over the course of Monday.
The two Chinese aircraft are now heading back to base, Xinhua reported. The crew that spotted the objects has asked Australia authorities to send other planes to the area of interest, it said.
The aerial searches have been trained on the isolated part of ocean since Wednesday, when Australia first announced that satellite imagery had detected possible objects that could be connected to the search.
Since then, China and France have said they also have satellite information pointing to floating debris in a similar area. The Chinese information came from images, and the French data came from satellite radar. 
By Jethro Mullen
The-CNN-Wire
™ & © 2014 Cable News Network, Inc., a Time Warner Company. All rights reserved.