This is an archived article and the information in the article may be outdated. Please look at the time stamp on the story to see when it was last updated.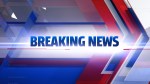 FORT HOOD, Texas (CNN)-
A shooting took place Wednesday at the Army's sprawling Fort Hood in central Texas, and injuries were reported.
"There has been a shooting at Fort Hood and injuries are reported. Emergency crews are on the scene. No further details are know at this time," the Army fort said in a statement.
Fort Hood's official Twitter feed asked that all personnel on post shelter in place.
Sirens were going off. A source described the situation as serious.
President Barack Obama has been briefed on the incident and will continue to receive updates.
A local sheriff's office said that it had heard there was a shooting.
"They got some kind of shooting incident going on. They haven't told us anything. It was on post and being handled by the military. Fort Hood has not asked for any assistance," said Lt. Donnie Adams with the Bell County Sheriff's Office.
Police in nearby Waco advised those on post to stay away from windows and to keep doors closed and locked.
"Injuries are being reported. Be AWARE!! If you are in the Ft. Hood Post area there is an on-going active shooter," the department tweeted.
All evening and night classes for the Central and Fort Hood campuses of Central Texas College (CTC) were canceled, according to the school's website. Personnel and students were told to evacuate CTC Central Campus.
On November 5, 2009, Army Maj. Nidal Malik Hasan opened fire at Fort Hood, killing 13 people and injuring 32.
He shot fellow soldiers at the processing center. Prosecutors maintained that the American-born Muslim underwent a progressive radicalization that led to the massacre at the base.
Hasan allegedly picked that day because it was when the units he was scheduled to deploy with to Afghanistan were scheduled to go through the processing center.
The former Army psychiatrist was convicted of premeditated murder, and a military jury recommended that Hasan be put to death.
The-CNN-Wire
™ & © 2014 Cable News Network, Inc., a Time Warner Company. All rights reserved.