This is an archived article and the information in the article may be outdated. Please look at the time stamp on the story to see when it was last updated.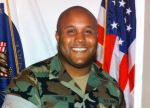 BIG BEAR-
FOX40 sister station KTLA News has confirmed through a source in the Los Angeles Police Department that a body believed to be fugitive ex-cop Christopher Dorner was found dead Tuesday night in the burned cabin he was believed to have barricaded himself into.
Stay with FOX40 and FOX40.com for the latest as this story develops.