This is an archived article and the information in the article may be outdated. Please look at the time stamp on the story to see when it was last updated.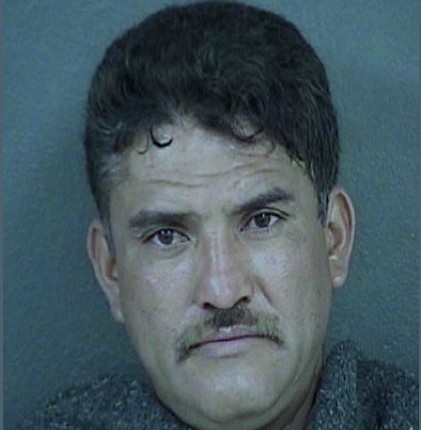 (CNN) — An interstate manhunt ended early Wednesday near New Florence, Missouri, when police arrested a suspect wanted in five killings.
Pablo Antonio Serrano-Vitorino, 36, was charged with four counts of first-degree murder after a shooting early Tuesday in Kansas City, Kansas. Police also sought Serrano-Vitorino in the death of a fifth man in a separate shooting across the state border in Missouri.
"Anytime you have an individual that's possibly responsible for five homicides, that's a very serious incident," said Sgt. Scott White of the Missouri State Highway Patrol on Wednesday morning. "We're glad that we're able to take him into custody."
After the two shootings, police sought Serrano-Vitorino for hours, releasing his photo to the public and deploying helicopters and about 100 officers in the search. Authorities described him as "armed and dangerous" and possibly carrying an AK-47.
Around 1 a.m. Wednesday, the Missouri State Highway Patrol received a call from a man who said the suspect pulled a gun on him.
When officers arrived on the scene, they found Serrano-Vitorino lying facedown in a ditch, White said. He surrendered without incident.
"He was exhausted," Sgt. James Hedrick from the highway patrol told The Kansas City Star.
A rifle was taken from him, White said.
Police had sought Serrano-Vitorino after the first shooting in Kansas in which three men died at the scene and a fourth one at a hospital. The victims' identities are being withheld pending notification to their families.
It's unclear what prompted the shootings. Serrano-Vitorino lived next door to the home where the killings took place, CNN affiliate KCTV-TV reported.
Later Tuesday morning, Missouri police responded to a call about a shooting and found the body of Randy J. Nordman, 49, at his rural Montgomery County home. The officers found Serrano-Vitorino's truck at the residence, said Lt. Paul Reinsch of the highway patrol.
There was no indication vehicles or anything else was stolen from the home or nearby properties, he said.
Serrano-Vitorino has had previous run-ins with other agencies.
He was deported to Mexico in 2004. It's unclear when he returned to the United States, according to U.S. Immigration and Customs Enforcement.
By September 15, ICE became aware Serrano-Vitorino had returned to the country illegally after he was fingerprinted at the Overland Park Municipal Court in Kansas.
But ICE mistakenly issued a detainer for him to the wrong sheriff's office. As a result of the error, Serrano-Vitorino was not taken into custody then.