This is an archived article and the information in the article may be outdated. Please look at the time stamp on the story to see when it was last updated.
A US military C-17 transport plane accidentally dropped a Humvee vehicle into a wooded rural area outside of Fort Bragg, North Carolina Wednesday during testing, landing more than seven miles north of the intended drop zone.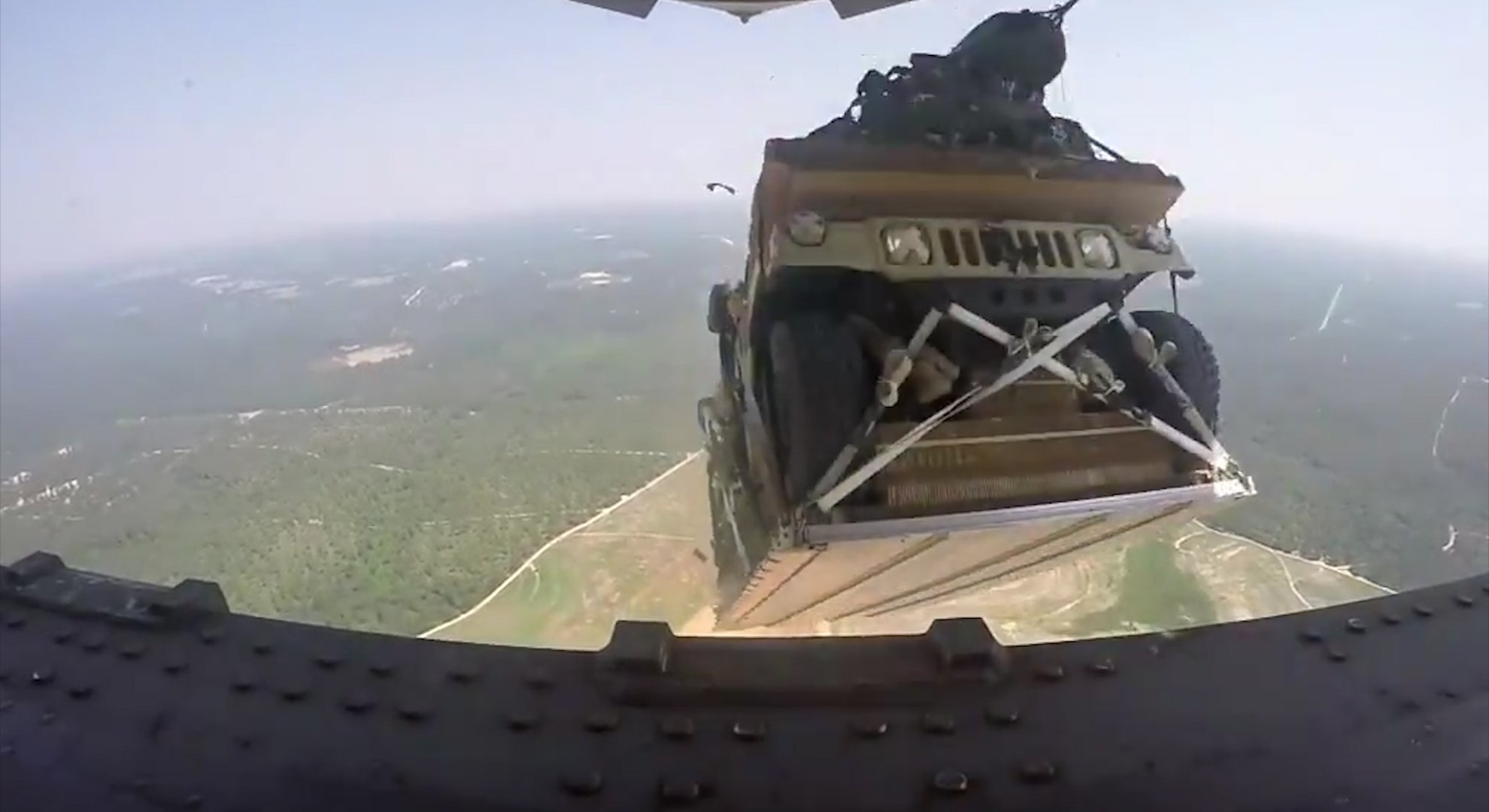 "The vehicle was prematurely dropped from an Air Force C-17 about 1 p.m.," Lt. Col. Mike Burns told CNN.
"The key thing here is that there were no injuries or no significant property damage," he said, adding that "the only damage was to several trees."
The Humvee's parachute did open as intended and "the incident is under review," Burns added, noting that damage was limited to only a few trees.
The C-17 flew out of Charleston Air Force Base, according to the Air Force.
Burns told CNN that the Army routinely tests new equipment and procedures to support the aerial delivery and transportation of military equipment.
The C-17 "is the most flexible cargo aircraft to enter the airlift force," according to the Air Force. It is used to transport troops and all types of cargo while performing tactical airlift and airdrop missions. The aircraft can also transport litters and ambulatory patients during aeromedical evacuations, according to the service.