This is an archived article and the information in the article may be outdated. Please look at the time stamp on the story to see when it was last updated.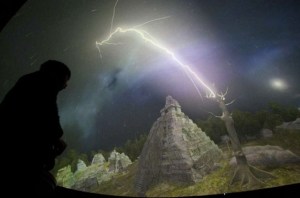 (LA Times) –
The end of the world could be broadcast on the Internet.
As the date of the supposed Mayan doomsday approaches, the website Slooh.com will be live-streaming feeds from its telescopes in the Cayman Islands and Arizona — keeping a close watch on the skies for rogue asteroids, monster solar flares and wayward secret planets.