This is an archived article and the information in the article may be outdated. Please look at the time stamp on the story to see when it was last updated.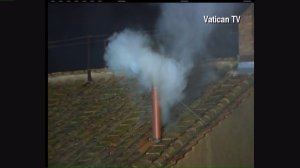 VATICAN CITY (CNN) — White smoke rose from the Vatican's Sistine Chapel Wednesday, meaning that a new pope has been selected.
The person chosen by the conclave has not been revealed yet, however.
Bells were ringing out across Vatican City, also signaling the 115 cardinals had chosen the next pontiff.
The new pope will dress in his new robes, and could make his first appearance within the hour.
Seventy-seven votes were required to confirm a new pontiff to step into the shoes left empty by the historic resignation of Benedict XVI at the end of last month.
More information to come. Head here for LIVE coverage from FOX40- http://fox40.com/live