This is an archived article and the information in the article may be outdated. Please look at the time stamp on the story to see when it was last updated.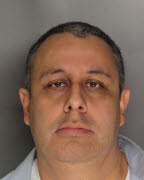 FOLSOM-
A nurse at a Mercy Hospital in Folsom is facing charges for allegedly inappropriately touching at least one female patient.
Daniel Ratner faces eight charges for activity that reportedly happened between August and November 2012.
In addition to two felony charges of sexually abusing a patient on October 19, 2012, Ratner also faces a couple felony counts of child pornography and two misdemeanor counts of illegally recording people.
The court documents do not identify the victim or what she was in the hospital for. In court documents, the charge says Ratner touched her "while said person was institutionalized for medical treatment and was seriously disabled and medically incapacitated, against the will of said person and for the purpose of sexual arousal, sexual gratification, and sexual abuse."
Ratner will be in court next week.