This is an archived article and the information in the article may be outdated. Please look at the time stamp on the story to see when it was last updated.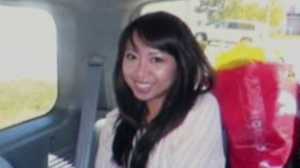 ALAMEDA COUNTY–
Giselle Esteban, Michelle Le's convicted killer, was sentenced to 25 years to life in prison Monday morning.
A former nursing student, Le was last seen in May 2011 at her nurse training shift at Kaiser in Hayward, and initially her case was treated as a missing person.
Investigators questioned Esteban — a former friend of Le's — right away, but did not file charges against her until September 2011. They had to gather enough evidence to charge Estaban without Le's body.
However, about a week after charging Esteban, Le's body was found in a secluded area east of San Francisco Bay.
Esteban was convicted of murdering Le on Oct. 29.