This is an archived article and the information in the article may be outdated. Please look at the time stamp on the story to see when it was last updated.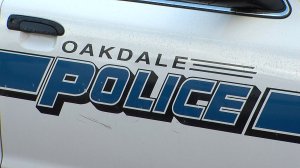 OAKDALE—
Police have confirmed that an Oakdale-area substitute teacher has been arrested on charges of lewd acts with a child and child molestation.
Bryan Dauvergne Thies, a 48-year-old Modesto resident, was taken into custody Monday morning, Officer Savage with Oakdale Police confirmed to FOX40. A two-week long investigation preceded the arrest.
Thies has worked as a substitute teacher at for the Oakdale Joint Unified School District.
Police say that the investigation into Thies was sparked after allegations surfaced that he had inappropriately touched multiple students at Cloverland Elementary School.
Thies is now being held at Stanislaus County Jail on $100,000 bail.