This is an archived article and the information in the article may be outdated. Please look at the time stamp on the story to see when it was last updated.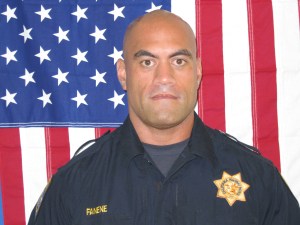 FAIRFIELD–
John Fanene, a 15-year veteran of the California Highway Patrol, has been identified as the officer killed in a motorcycle crash Friday evening along State Route 12.
Chris Baker, an officer with the CHP, told FOX40 that a Toyota pick-up was heading westbound on State Route 12 near Red Top Road in Fairfield in the left turn lane. As the driver was turning left, he swerved to the right, Officer Baker said.
According to Baker, the truck sped up when he noticed a motorcycle beside him, presumably to avoid him. The motorcycle, driven by an off-duty CHP officer, clipped the right side of the truck. The officer was thrown from his bike.
The officer hit another car, a Honda CRV, and was killed on impact. Fanene was heading home from work at the time of the crash.
Ian McDonald contributed to this report.