This is an archived article and the information in the article may be outdated. Please look at the time stamp on the story to see when it was last updated.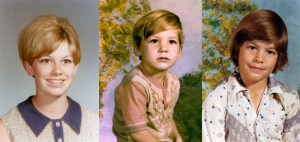 SACRAMENTO—
It has been 35 years since Norma Hougland and her two sons went missing. Police are hoping that the anniversary jogs the memory of anyone with new information on the case.
Hougland and her two sons, Tommy and Richard Ricky, are said to have gone on a drive. It was a hot summer day, police say, but her car didn't have air conditioning.
Family didn't hear from the family for a whole week, raising their concerns. So they checked their apartment, finding that everything looked to have gone untouched, from clothes to personal items – with no sign of the three.
Police say that no one at the time knows where the family could have gone. No new leads have surfaced in the past 35 years.
Hougland's family now hopes for anyone with information to come forward. If you have any clues, you can call the Sacramento Police Department Missing Person unit at (916) 808-0560.