This is an archived article and the information in the article may be outdated. Please look at the time stamp on the story to see when it was last updated.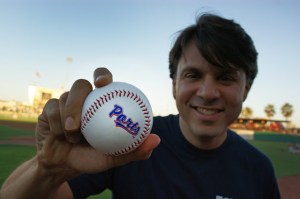 STOCKTON-
It was FOX40 night at the Stockton Ports game on Saturday, and meteorologist Darren Peck threw out the first pitch.
He may not have gotten the pitch over the plate, but Peck said at least it didn't bounce and the catcher could catch it.
Peck was joined by local baseball legend Steve Sax, who played second base for the LA Dodgers in the 1980's.
This slideshow requires JavaScript.