This is an archived article and the information in the article may be outdated. Please look at the time stamp on the story to see when it was last updated.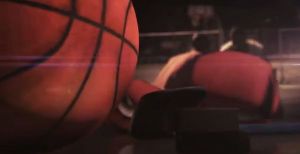 SACRAMENTO-
It's a simple 15 second ad, but coming from the Pizza Guys, a major sponsor of the Sacramento Kings, the "Here We Buy" ad is a statement.
"Pizza Guys has been great. They've been maybe the most visible sponsor for the Kings and they came on board with 'Here We Buy' right away," radio host Carmichael Dave told FOX40.
The theme of the ad is miracles, like U.S. Hockey's  'Miracle on Ice' versus the Soviets and other heart-stopping moments in sports.
In a phone interview, the president of Pizza Guys, Shahpour Nejad, told FOX40 he wanted to make the ad because, "I can feel how loyal the fans are and how bad they want the Kings."
The Pizza Guys are just the latest local corporate sponsor to fall in lockstep with the "Here We Buy" movement.
"They understand the ramifications, they understand the issues if this team leaves and I think you're going to see a tremendous corporate base step forward over the next couple of weeks," said Carmichael Dave.
The short ad ends with the phrase, "It's not over 'til it's over."
To watch the ad, click here.