This is an archived article and the information in the article may be outdated. Please look at the time stamp on the story to see when it was last updated.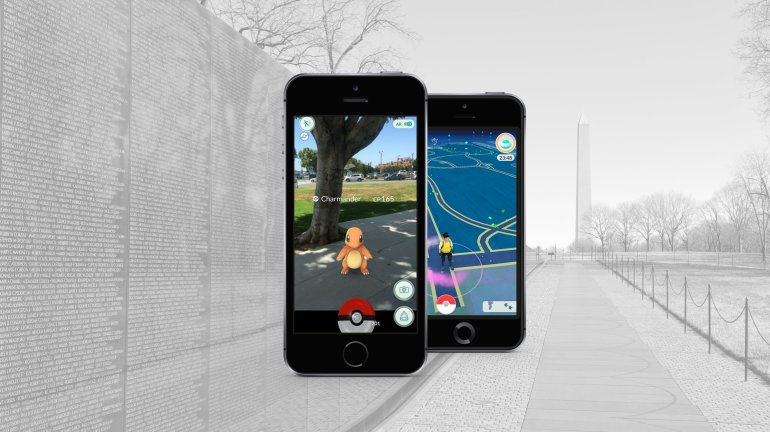 CHICAGO — If you thought Pokemon Go was just a passing fad, think again.
More than a year after the game was released on mobile devices, it's still being played by millions of people.
Cat Harris, 28, grew up watching the adventures of trainer Ash Ketchum and his pal Pikachu on the popular animated TV show "Pokemon." Harris, who lives in Tucson, Arizona, flew thousands of miles to Chicago for a festival on Saturday specifically devoted to Pokemon Go.
"You have to play the game in the real world, which makes it more appealing," Harris told CNN. "It has decreased in popularity, but there are still many hardcore players of all ages and levels."
And she's not alone.
Tickets for "Pokemon Go Fest" — the first event of its kind — sold out in less than 10 minutes. However, many players without tickets flocked to the festival site in Grant Park, despite the morning's rain, hoping to take part anyway.
As many as 20,000 people were expected in the park for the festival, according to the Chicago Tribune.
What is it?
So if you're feeling out of the loop, we'll fill you in.
Pokemon Go is an augmented reality game that allows "trainers" to catch Pokemon (short for "pocket monster"). Players can collect virtual items at floating blue cubes called "PokeStops" and participate in Pokemon battles with other players at "Gyms."
Many of the PokeStops and Gyms are at real parks, churches or well-known landmarks.
The app models the popular "Pokemon" TV show and video games that followed the journey of Ash Ketchum, a 10-year-old fictional Pokemon trainer who searched far and wide to catch 'em all.
Ash's end goal? Become a Pokemon Master.
"I think there needs to be a lot of praise to Niantic for developing a game that made so many people in America get outside, be more active, and experience our parks," said Brandon Omernik, 23, a fan who drove from Wisconsin to attend the festival in Chicago. Niantic is the company that created the mobile game.
In April, Niantic announced the game had more than 65 million active users each month. And just a few months before that, the app surpassed 650 million downloads.
Over the past year, Niantic has updated the app numerous times to keep active users interested.
One of the most celebrated updates added Pokemon characters from the second generation, including Togepi and Phanpy. The first generation included fan favorites like Charmander, Squirtle and Bulbasaur.
What's going on this weekend?
Players lined up outside Grant Park's entrance at 6 a.m. Saturday, four hours before the festival opened.
Details of Pokemon Go Fest have been limited, but trainers have been promised never-before-seen Pokemon.
Some species in the game can't currently be caught in the United States. Farfetch'd, for example, can be found only in Asia, and Mr. Mime is specific to Europe. But that could all change at the festival.
Pokemon Go has also promised to introduce "Legendary" Pokemon — rare and powerful Pokemon — soon. Festival-goers are hoping to catch the first one there.
"I would love for anyone on my team to return with a Legendary Pokemon and place it in a gym," Harris said.
Others just want to meet players from around the country.
"I just want to go for the experience to see people from all over the world playing a game that was a cultural phenomenon for a couple months," Omernik said.
Can't make it to the Windy City?
Well, you're in luck.
Local Pokemon groups in major US cities are planning events in their hometowns. Players will be enacting special items that help lure Pokemon to the area.
Even other countries are joining in on the Pokemon fun.
Hundreds of players are in Chester, England, this weekend as the nearly 2,000-year-old city turns historical sites into PokeStops as part of the Big Heritage Festival.