This is an archived article and the information in the article may be outdated. Please look at the time stamp on the story to see when it was last updated.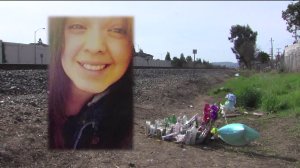 FAIRFIELD-
Fairfield Police arrested four men Friday in the shooting death of 16-year-old Naomy Rojas.
Rojas was found dead Feb. 15 near an apartment complex on Phoenix Drive.
Nearly two weeks later, homicide detectives arrested four people: 24-year-old Jovon Granado, 21-year-old Robert Dishman, 19-year-old Eric Rico and 22-year-old Jesus Rodriguez.
Read more: Teen's Family Hope Killer is Brought to Justice
Police say Granado and Rico were already in custody for other charges and rearrested Friday for the shooting.
Investigators believe the four men went to confront someone that was with Rojas when shots were fired. Police say Rojas was likely not the intended target.
See the booking photos below:
This slideshow requires JavaScript.