This is an archived article and the information in the article may be outdated. Please look at the time stamp on the story to see when it was last updated.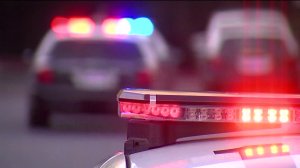 SACRAMENTO—
Police say that a woman was the victim of a home invasion robbery and assault Tuesday night.
According to police, the incident happened at an apartment along S Land Park Drive near 40th Avenue around 10 p.m.
The woman reported to police that three men got in through the back door of her apartment. They then took some cash – with one of the men physically assaulting her during the ordeal.
The men then took off, with the woman having to drive herself to the hospital to be treated for a non-life threatening injury.