This is an archived article and the information in the article may be outdated. Please look at the time stamp on the story to see when it was last updated.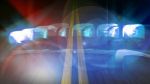 CALAVERAS COUNTY-
Angels Camp Police say a Citrus Heights man stole a golf cart late New Year's Eve and got lost while trying to drive home – while intoxicated.
Tuesday morning, and officer responded to a report of a stolen golf cart. The owner said it had to have been taken some time after 11:40 p.m. the previous night. Missing were the golf cart, some golf clubs and five bottles of champagne.
Earlier in the morning, the California Highway Patrol arrested 46-year-old John Vishion for driving a golf cart under the influence. Police say he admitted to officers that he took the golf cart.
Police say Vishion, who was staying at the Trendwest Wyndham Resort in Angels Camp, told officers he left the resort after an argument. While he was walking, he saw the golf cart in a garage. Police say he told them he unplugged it, grabbed the bottles of champagne and drove off.
The drive from Angels Camp to Citrus Heights is a little more than 74 miles.
Vishion, according to investigators, got lost as he was trying to drive home to Citrus Heights and was arrested near Copperopolis. In his drive, which was more than 13 miles, he did not get into an accident.
Vishion is charged with burglary, vehicle theft, possession of stolen property, grand theft and driving under the influence.
Police say the owner of the golf cart will be getting everything, including the champagne, back.