This is an archived article and the information in the article may be outdated. Please look at the time stamp on the story to see when it was last updated.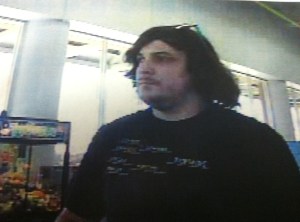 SACRAMENTO—
Police have released surveillance footage of a man they believe touched himself behind a woman at Walmart.
The incident happened back on Oct. 4 around 10:20 a.m., according to a media release from Sacramento Police.
Police say that the man was seen walking behind a woman shopping at the Truxel Road Walmart and touching himself several times.
Security tried to catch up to him, but he had left the store by that time.
Anyone with information on who the man may be is asked to call Detective Steve Glen at (916) 808-0576.