This is an archived article and the information in the article may be outdated. Please look at the time stamp on the story to see when it was last updated.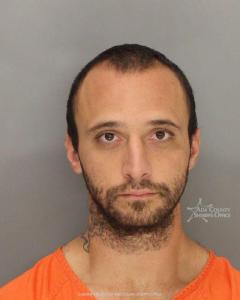 SALT LAKE CITY (AP) — A Utah man accused of calling in a hospital bomb threat because he was upset he couldn't attend his child's birth is being charged in federal court.
The U.S. Attorney's Office in Utah says Michael Morlang was indicted Wednesday and faces up to 10 years if convicted.
The threat led to an evacuation and lockdown on Sept. 17 at a hospital in the small central Utah city of Richfield.
Sevier County authorities say in court documents that his wife told investigators Morlang made the bomb threat because he was upset he couldn't be there for the birth.
Investigators say Morlang acted like he didn't know of a threat when reached by phone that day.
Morlang is custody in Idaho on unrelated crime. It's not clear if he has an attorney.