This is an archived article and the information in the article may be outdated. Please look at the time stamp on the story to see when it was last updated.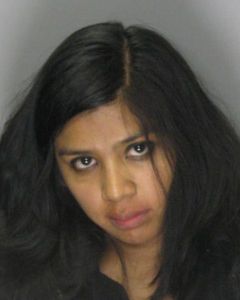 SACRAMENTO-
A woman is facing charges for allegedly driving under the influence while her five-year-old son was in the back seat.
Sacramento Police responded to an accident scene near Riverside and Broadway Wednesday around 6 p.m. There they found 27-year-old Patricia Hemenway, who had hit a parked car.
Officers say Hemenway was under the influence at the time. They then found her young son in the car, with minor injuries from the collision.
Hemenway was arrested for DUI and felony child endangerment. Her son was taken into protective custody.