This is an archived article and the information in the article may be outdated. Please look at the time stamp on the story to see when it was last updated.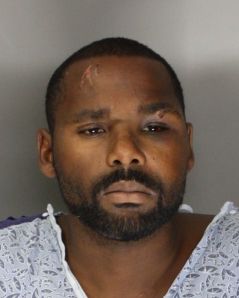 SACRAMENTO—
Two passengers of a man suspected of driving drunk have now died, Sacramento Police say.
The original incident happened back on Nov. 4. Police showed up near Auburn Boulevard and I-80 off ramp just before 11 p.m. for a reported accident.
As police later learned, a Dodge Neon had hit a car near Madison and Date Avenues and drove away from the scene. The driver in the car that was hit started following the Neon to try and get its license plate.
But, near the Auburn Boulevard and I-80 off ramp, the Neon ran a red light and crashed into a Toyota, police say.
The driver of the Toyota had to be taken to the hospital but is expected to be OK. A woman in her 20's, who was the front passenger in the Neon, died at the scene. A passenger in the back seat of the Neon was also taken to the hospital.
That man, said to be in his 30's, later succumbed to his injuries over the weekend.
Police have identified the driver of the Neon as 30-year-old Antonio Reddick. He was also taken to the hospital after the accident but was arrested and booked at the Sacramento County Jail Saturday.
Reddick now faces charges of gross vehicular manslaughter, DUI and a parole violation.