This is an archived article and the information in the article may be outdated. Please look at the time stamp on the story to see when it was last updated.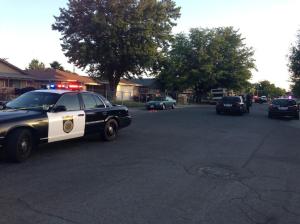 SACRAMENTO-
Sacramento Police say a woman was injured and a dog was killed Tuesday night in an apparent drive-by shooting.
Officers responded to the Strawberry Manor neighborhood around 8 p.m. to reports of shots fired.
Police say a woman was shot in the leg and a dog was shot and killed.
Officers are still looking for the suspected shooter.