This is an archived article and the information in the article may be outdated. Please look at the time stamp on the story to see when it was last updated.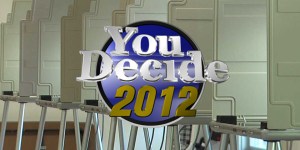 Here is a list of where to find California election results for various races around the state.
Proposition 30 – Would raise taxes to fund education.
Proposition 31 – Would make state budget due every two years.
Proposition 32 – Unions would no longer be allowed to take money from workers' paychecks to donate to political campaigns.
Proposition 33 – Would allow auto insurance companies to set prices based on customers' previous coverage.
Proposition 34 – Would repeal death penalty.
Proposition 35 – Would bring tougher penalties against human traffickers.
Proposition 36 – Would revise California's three strikes law.
Proposition 37 – Would require genetically modified foods to be labeled as such.
Proposition 38 – Would raise taxes to fund education, trumps Prop. 30.
Proposition 39 – Would close "loophole" that rewards businesses for moving jobs out of state.
Proposition 40 – Would nullify state senate redistricting plan.
Stockton Mayoral Race – Ann Johnston vs. Anthony Silva
California Congressional District 7 – Ami Bera (D) vs. Dan Lungren (R)
California Congressional District 9 – Jerry McNerney (D) vs. Ricky Gill (R)
California Congressional District 10 – Jose Hernandez (D) vs. Jeff Denham (R)