This is an archived article and the information in the article may be outdated. Please look at the time stamp on the story to see when it was last updated.
SACRAMENTO-
California State Senator Ben Hueso had few words as he left the Sacramento County Jail Friday morning.
The lawmaker was arrested after CHP officers said he displayed signs of being under the influence during an early morning traffic stop in downtown Sacramento.
Leaving the jail, he said, "I'm going to pursue my innocence. At this time, I'm not going to make any comments."
When asked what he wanted to say to his constituents, in Southern California, he responded, "I think I've already said what I'm going to say."
But an hour or so later, his office released an official statement from Senator Hueso, which reads:
"I am truly and profoundly sorry for the unacceptably poor personal judgment which I demonstrated last night. As someone who cares deeply about the public safety, I sincerely apologize to my family, my constituents and my colleagues in the Senate for breaching the trust they've all placed in me.  I accept complete personal responsibility for my actions and any punishments that ultimately come my way as a result of this incident. I will also engage in immediate, corrective actions to ensure this kind of personal conduct is never repeated."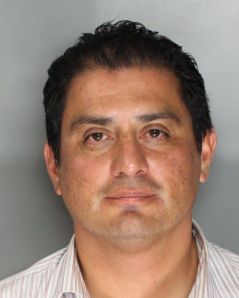 CHP told FOX40 they observed a driver going the wrong way on 15th Street near X Street around 2:30 a.m. When the driver made a u-turn to head the correct direction, they pulled him over. They noticed signs of intoxication and arrested the driver, who turned out to be Senator Hueso.
MORE: Hueso Latest Lawmaker Arrested this Year
Hueso was one of more than a dozen lawmakers at a Latino Caucus dinner Thursday night at Il Fornaio. The caucus told FOX40 the dinner ended at 9 p.m. and all lawmakers were driven back to the State Capitol.
He has served in the California State Senate since March 2013. He also served in the State Assembly from 2010 to 2013. According to the biography on his official website.