This is an archived article and the information in the article may be outdated. Please look at the time stamp on the story to see when it was last updated.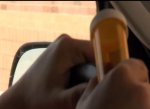 SACRAMENTO —
Leftover prescription medications can pile up and getting rid of them can be tricky. Occasionally the Drug Enforcement Administration will hold a Prescription Drug Take-Back Day; the last happening on April 27 collected 371 tons of prescription drugs nationwide.
Until the next Take-Back Day happens here are some ways to dispose of prescription medications safely:
• Sacramento County has an option through their waste management facility. Go to their website for more information.
• Folsom's HazMat Division also has a program. Click here for more information.
• Yolo County Landfill has free Pickup available for Seniors and Disabled of non-controlled substances. West Sacramento residents should call (916) 617-4590 and Yolo County residents are asked to call (530) 666-8856 for more information. If it's a controlled substances that needs disposal contact the local police station.
Another alternative is to check with your local pharmacy for mail-back options.
For more information, contact the DEA at (800) 882-9539