This is an archived article and the information in the article may be outdated. Please look at the time stamp on the story to see when it was last updated.
DAVIS — UC Davis student Senate Bill 76 amends existing bylaws in the Associated Students of UC Davis Constitution, so that it is not mandatory to have an American flag on display at student body senate meetings.
The bill was approved by the student senate Thursday night.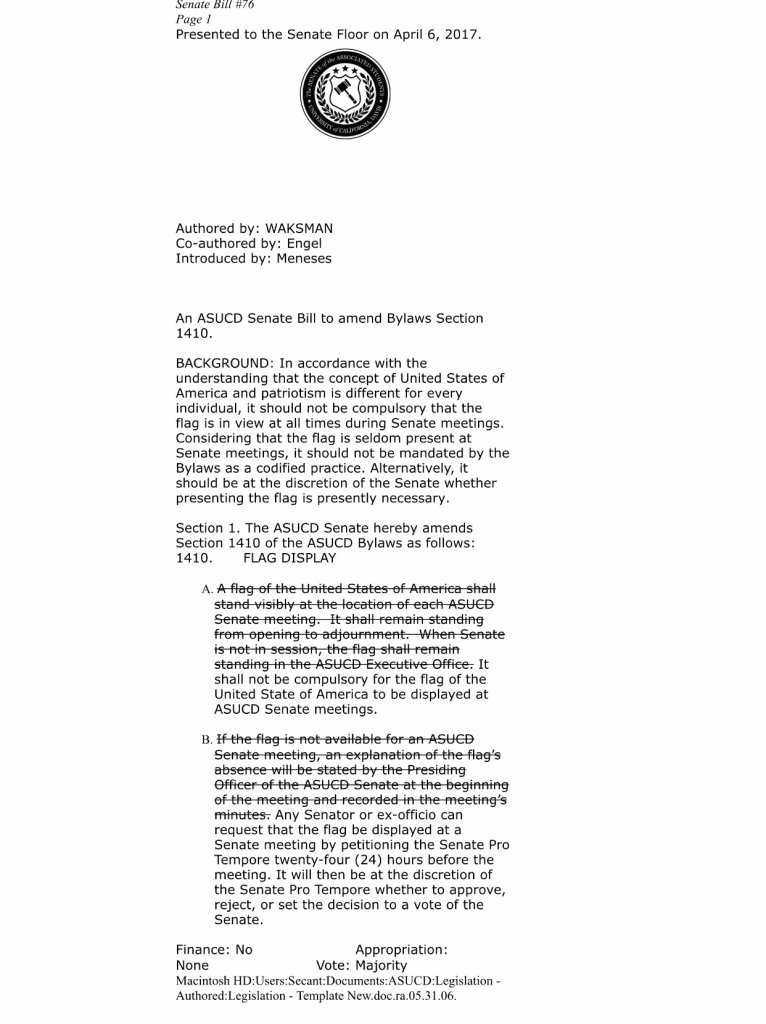 The background of the bill says "in accordance with the understanding that the concept of the US and patriotism is different for every individual, it should not be compulsory that the flag is in view at senate meetings."
The proposed bill also amends the current bylaws so that in order to display the flag any senator or ex-official would have to petition the Senate Pro-Tempore 24 hours before any meeting.
The student who authored the bill is Itamar Waksman, a member of the Internal Affairs Commission that investigates and recommends improvements to the ASUCD senate by-laws. He said he is an immigrant himself and is, in fact, patriotic, but he believes that Americans can be against flying the flag for various reasons and still support the country.
Waksman also argues that there hasn't been an American flag in the student senate meetings for a long time, and that no one cared to discuss getting one until he authored the bill. His argument is essentially, why do our bylaws mandate that we display a flag when we clearly don't have one?
ASUCD Senator Michael Gofman opposed the bill. He is a first generation American whose family came from the Soviet Union. He says every student on this campus owes a lot to this country whether they know it or not, and that creating a bill that takes steps to ban the flag is a slap in the face.