This is an archived article and the information in the article may be outdated. Please look at the time stamp on the story to see when it was last updated.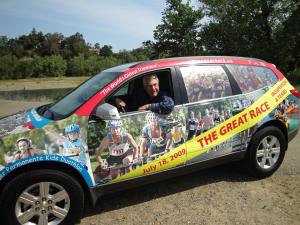 SACRAMENTO-
Eppaminondas "Eppie" Johnson, owner of the Eppie's Restaurant chain and founder of Eppie's Great Race died over the weekend in Sacramento. He was 85.
After graduating from the University of Nevada, Reno, Johnson spent time working in his father's Sacramento restaurant before opening his first Eppie's Restaurant on 30th and N Streets.
Johnson, arguably a Sacramento icon, founded Eppie's Great Race in the mid-70s. Now, the triathalon attracts around 5,000 people each year. Every year, the "Great Team" sets the pace for other participants. Those who beat the team's time gets a free breakfast from Eppie's.
Former FOX40 meteorologist Pat Hambright was a member of the "Great Team."
The next Great Race is scheduled for July 19, 2014.
Johnson is survived by his two children and four grandchildren.