This is an archived article and the information in the article may be outdated. Please look at the time stamp on the story to see when it was last updated.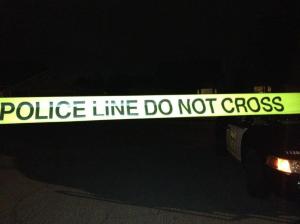 SACRAMENTO –  
 A man barricaded himself in his house after shooting at a woman late Saturday night on San Jose Way.  The man, 52 year-old Alan Myles,  had allegedly gotten into a  dispute with the woman. 
 Myles claimed the woman had parked her car too close to his residence.  He pulled out a gun, pointed it at her, and shot at her before returning to his house.  The woman's father called Sacramento Police. 
When Sacramento Police arrived, Myles refused to exit his residence.  The SWAT team was called to assist. 
After some time, Myles  left his house and surrendered to the police.  He was arrested and charged with assault with a deadly weapon, resisting arrest, and felon in possession of a firearm.  The woman was uninjured.