This is an archived article and the information in the article may be outdated. Please look at the time stamp on the story to see when it was last updated.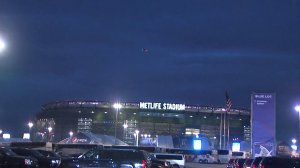 NEW JERSEY—
Proving the old football adage that "offense wins games, defense wins championships," the Seattle Seahawks unquestionably manhandled the Denver Broncos to win Super Bowl XLVIII.
The Seahawks (the NFL's number 1 rated defense) just wouldn't let Peyton Manning and his Broncos (the league's number 1 rated offense) get a rhythm going. In the first play from scrimmage of the game, Manning saw the ball go right over his head and into the end zone for an eventual safety, giving Seattle an immediate 2-0 lead.
Seattle then continued to score 36 unanswered points before Denver finally put some points up on the board with a touchdown as time expired in the 3rd quarter.
In the end, Seattle ran away with a 43-8 final score, giving the team their first-ever Super Bowl title.
Make sure to keep your TV on FOX40 for a special edition of FOX40 News after New Girl and Brooklyn Nine-Nine.