This is an archived article and the information in the article may be outdated. Please look at the time stamp on the story to see when it was last updated.
CALAVERAS COUNTY -- The Calaveras County Public Health Office is investigating to find out what could have caused about a dozen students at the same elementary school to develop red, itchy rashes and swelling in their faces.
"A different town had had the same thing."
Lauren Millmore does eyelash extensions.
And when you make a living getting all up in people's faces, you know when something is wrong with a familiar one.
"Yeah, isn't that crazy, though, about this rash?" Millmore said.
This is what her son's face looked like when he went to bed with this itchy, red rash.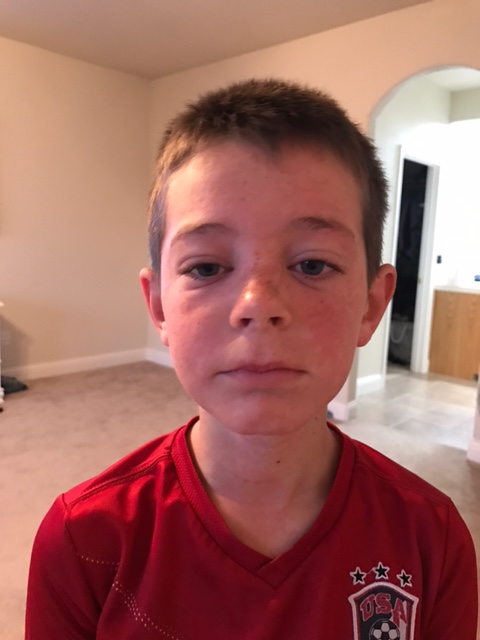 "By the morning, his face had just exploded with swelling. And, like one of his eyes was almost swollen shut," she said.
So she rushed him to the emergency room and then called his school -- Valley Springs Elementary.
That's when she found out her son wasn't the only one with the mystery rash.
"Most of them were from Valley Springs Elementary School," said Dean Kelaita, a health officer with Calaveras County.
About a dozen other students reported the same mysterious symptoms.
"Wednesday of last week there were six kids. Then we got a report of another four. Then another two," Kelaita said.
Millmore says the school left parents messages saying the rashes could have been from poison oak.
But...
"All of the doctors that have seen these children said, 'no, this is an allergic reaction, this is definitely not poison oak,'" Millmore said.
"We don't know exactly what's causing it, but we do know it's nothing worrisome," Kelaita said.
Kelaita says they've been investigating the rash of rashes and they have no evidence of an outbreak and no signs of a contagious disease.
And since the rashes cleared up quick with common medicine...
"It's probably some sort of common irritant," Kelaita said.
"I don't know if they used a new cleaning product, they can't seem to think of anything that's new either," Millmore said.
FOX40 reached out to Calaveras County Unified School District but has not yet heard back.