This is an archived article and the information in the article may be outdated. Please look at the time stamp on the story to see when it was last updated.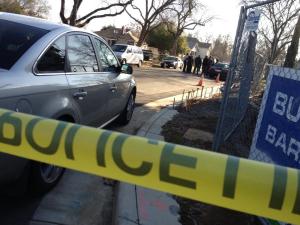 SACRAMENTO-
A shooting in Oak Park leaves one man dead.
The shooting, near some homes at 39th Street and Broadway, happened Thursday afternoon.
Sacramento Police investigators say the victim was shot multiple times and died. The victim is only described as a man in his late teens or early 20's.
No word on suspect descriptions or a motive for the shooting at this time.