This is an archived article and the information in the article may be outdated. Please look at the time stamp on the story to see when it was last updated.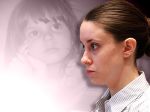 Paul Robins talks to FOX40 Legal Analyst Ken Rosenfeld about the latest details in the Casey Anthony case that have made headlines this month. Even though investigators have new information, does that change anything about the trial that has already happened?
Also, Rosenfeld answers a viewer question about whether they have recourse when the city tells them they cannot rebuild their damaged home.