This is an archived article and the information in the article may be outdated. Please look at the time stamp on the story to see when it was last updated.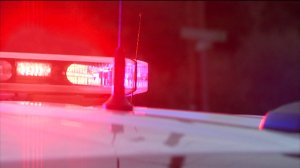 ELK GROVE—
A mission to make her life easier puts one Sacramento woman in a tough spot after she runs into the thief suspected of preying on seniors in Modesto.
"She came this way, and she got in-between my purse and me, is what she did. Well, my basket and me. And then she just kept scooting this way, showing me this and showing me that," Wauneta Hatfield said about what happened to her at Michael's in Elk Grove last Sunday.
She was out with a friend, shopping for jewelry clasps that were easier to hold.
The chatty fellow customer who'd sidled up to her suddenly walked off without her buggy and that's when Hatfield realized she'd been had.
Her wallet with two credit cards, $200 dollars worth of gift cards and $800 in cash was gone.
Later she saw the purse pilferer in surveillance pics from eight other similar thefts featured in the Modesto Bee.
"I consider myself very savvy because I do a lot of crime reading and things and this never occurred to me this was going to happen to me," she said.
Since Sunday the thief charged $400 dollars in purchases on her cards and Hatfield bought a new purse.
She's added several carabiners  to the straps so that no one else will be able to slip their hand inside so easily.
Elk Grove police are examining the possible connections to the thefts in Stanislaus county.
Jeremy Hamm, district manager for Michael's,  has commented on the situation through a written statement.
In it he says "we would like to thank the Elk Grove police department for their quick repsonse, and are doing everything we can to assist in their investigation."