This is an archived article and the information in the article may be outdated. Please look at the time stamp on the story to see when it was last updated.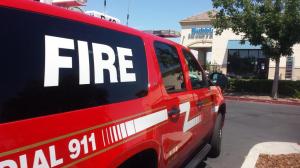 ELK GROVE-
Six people were hurt Friday in a crash at a car wash on Bond Road in Elk Grove.
The Cosumnes Fire Department said one person was treated at the scene, and five were taken to area hospitals.
Investigators say an SUV collided with several Bubbles Car Wash & Detail employees. The owner said one of the employees had very serious leg injuries from the crash.
It's unclear why the SUV lost control and crashed.