This is an archived article and the information in the article may be outdated. Please look at the time stamp on the story to see when it was last updated.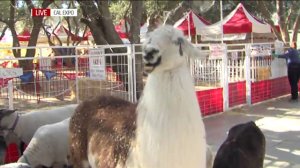 SACRAMENTO—
Total attendance at the California State Fair grew by 8% this year, marking the highest attendance in six years.
Total attendance was higher than 750,000 people over 17 days. There were also some of the highest single day attendance records over the past 10 years; on July 19th, 26th, and 27th, over 70,000 people were in attendance.
According to the fair's release, the higher attendance was due to expanded programming and entertainment, the addition of Sacramento Republic FC, and a doubling of advance ticket sales.
When looking at the weather during the event, State Fair organizers were obviously happy with these new records. Out of the 17 days the fair was open, the temperatures were over 100 degrees 5 different times, there were 4 wild land fires near Cal Expo in 3 weeks, and even rain on one of the Sundays.
The State Fair's presence on the internet also made a splash, as they gained over 50,000 new Facebook fans since the beginning of June.
To put the State Fair's attendance into perspective, the State Fair Media Department shared some of their numbers about food and drinks consumed. People at the State Fair ate over 75,000 corn dogs, 40,000 funnel cakes, 1,000 lbs of cream cheese, and 2,000 lbs of cinnamon sugar.
Greg Cotta filed this report.