This is an archived article and the information in the article may be outdated. Please look at the time stamp on the story to see when it was last updated.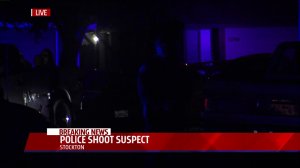 STOCKTON—
Police in Stockton say that they shot a 22-year-old man who charged them armed with a shovel.
The incident happened at some point before 9 p.m. along Tristan Circle.
Police tell FOX40 that they were called to the scene to assist in some kind of domestic disturbance when the man with a shovel charged them. Officers say they were forced to fire on the man because he kept charging.
The man is currently in the hospital. His condition is not known at this time.
Sonseeahray Tonsall and Cecilio Padilla contributed to this report.