This is an archived article and the information in the article may be outdated. Please look at the time stamp on the story to see when it was last updated.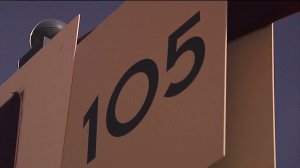 STOCKTON—
The Stockton Ports' Pro Shop was burglarized Tuesday morning – with the thief targeting team merchandise, police say.
Employees showing up to work at the Banner Island Ballpark store found that the business had been burglarized, according to a release from Stockton Police. Team memorabilia, from hats to jerseys and even a camera, were taken.
A short while later, employees saw someone walking by the store with some of the stolen merch.
The employees took it upon themselves to hold the guy until police could show up and surrounded the suspect.
Police say that after an officer showed up to the scene, the suspect – identified as 34-year-old Alvaro Contreras – resisted being arrested. However, Contreras was soon in the back of a squad car.
The camera, six hats and a jersey were all found on Contreras, police say. Contreras now faces possession of stolen property and resisting arrest charges.