This is an archived article and the information in the article may be outdated. Please look at the time stamp on the story to see when it was last updated.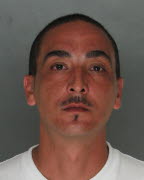 ROSEVILLE-
Two stolen phones were tracked to a cell phone kiosk in the Sunrise Mall.
The victims were playing softball at a facility on Industrial Avenue in Roseville, when their phones, credit cards and other items were stolen from their gym bags.
According to police, one of the victims was able to use the GPS tracking feature on her phone, and discovered it was at Sunrise Mall.
Investigators found the stolen phones had been deposited in an automated cell phone recycling kiosk. The kiosk's company representative was able to get the phones out, and they were returned to the victims.
Meanwhile, officers were able to identify a suspect, and found other items belonging to the victims at his Sacramento home.
The 35-year-old man was arrested for grand theft and possessing stolen property.