This is an archived article and the information in the article may be outdated. Please look at the time stamp on the story to see when it was last updated.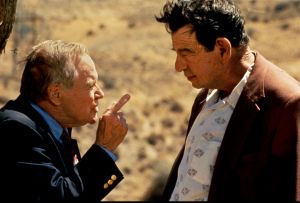 CORVALLIS, Oregon-
"Get off my lawn" "Turn the music down" It seems somewhere along the way, gentlemen turn into grumpy old men. Now, a new study has pinpointed when that moment is; around age 70.
A study published in the March issue of Psychology and Aging looked at 1,315 men, mostly military veterans, over the course of 15 years.
Researchers from Oregon State University looked at different scores given for hassles and uplifts as the men aged.
As men got older, they have less exposure to "hassles", but the study found their "intensity" scores increased.
"In general, life gets better as you age in the sense that older adults on average have fewer hassles – and respond to them better – than younger adults," said Carolyn Aldwin, a gerontology professor in the College of Public Health and Human Sciences at Oregon State University and lead author on the study. "And they also experienced more uplifts – a least, until their mid-70s."
Around age 70, there are a variety of reasons that cause the perception of happiness to drop off; like health issues, memory loss or the loss of a spouse or friends.
Researchers hope this study will help the medical field better understand how people age and how they can remain content well into the golden years.
Read more about the study here.