This is an archived article and the information in the article may be outdated. Please look at the time stamp on the story to see when it was last updated.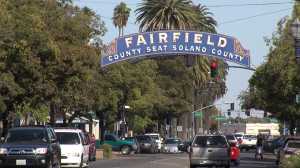 FAIRFIELD–
Police have arrested a Fairfield substitute teacher after physical assault allegations by four 7-year-old students.
According to a Fairfield PD release, the alleged abuse happened on Thursday at David Weir Elementary School. The children told their parents, who then reported the abuse to police.
The substitute teacher, 51-year-old Suisun City resident Joe Yow, allegedly grabbed the students by the neck for misbehaving on two separate occasions that day.
Police note that none of the children were injured by Yow. Their investigation started on Friday, with police interviewing Yow at his residence. Yow was then arrested on four counts of battery against a child.
He was booked at the Solano County Jail, but later made bail. The school district is said to be doing their own investigation.