This is an archived article and the information in the article may be outdated. Please look at the time stamp on the story to see when it was last updated.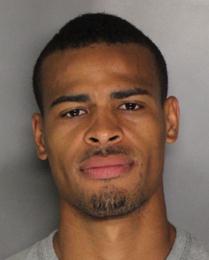 NATOMAS—
Sacramento Police have arrested a man they believe killed 26-year-old Vincent Vigil earlier in June.
Dominique Nelson, 30, was arrested near West Elkhorn Boulevard and East Commerce Way after a traffic stop Saturday. He now faces a charge of murder.
Police believe Nelson shot and killed Vigil back on June 12. Witnesses heard gunshots ring out around 2:18 a.m. Once police showed up to the scene along Bankside Way, they found Vigil suffering from gunshot wounds. He later died at the scene.
Detectives believe that Nelson shot Vigil because he believed that Vigil had broken into his car.
Anyone with more information on this case is asked to call Sacramento Police at (916) 264-5471, or Crime Alert at (916) 443-HELP (4357).